On 31 August 2012, we move to Calgary. I have missed city life, apparently, because I'm looking forward to it. Six hours of driving with a small dog is going to be … interesting.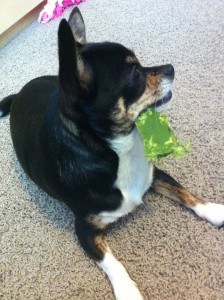 We've been busy getting the house in order for the new owner, and packing (when I say "we", I mean M).
Since we became permanent residents, we've been able to incorporate, and my new company will be focused on SQL Server consulting services in the Calgary area. I'm certainly looking forward to it.
In other news, I've been trimming my blog here and there. The posts that are going are mostly childish rants, as I have calmed down a lot in ten years. Maturity? Perhaps.