Last year, my friend Sarah Gibbs was telling us a funny story about something that happened to her when she worked in a bookstore. That and two other embarrassing anecdotes made me want to make them into a trio of short films.
As luck would have it, Sarah decided to leave Canada in September to go and do a very important degree about George Orwell and post-truth (Sarah is probably in the top five of smartest people I know). There wouldn't be enough time to do all three films, but at least the bookstore one was achievable.
So, a couple of weeks before she left, we shot a film, called SUBURBAN TRAUMA (in film circles, films are rendered in block capitals) in my back yard. I say "we", but I didn't do much at all.
To summarise:
Sarah tells me a funny story.
I offer to make a short film about it.
We don't have time to find a bookstore before she leaves.
Sarah writes the script and changes the setting to my back yard.
Sarah offers to star as a fictional version of herself.
Sarah finds a fellow stage actor (SueAnn Fu-Joncic) to play across from her.
I find two crew people I know (Jermaine Ilao and Riley Kearl).
We find four video cameras (two of mine, two of theirs).
I ask Anna Mae Alexander (my production partner) to co-direct.
We shoot the entire thing in three hours, with four cameras and two sets.
Yes, one of the cameras dies before we finish. It always happens.
Jermaine makes me a rough cut to send to Sarah, and I make a trailer.
Over the course of ten months, very little else happens.
Riley and I realise we need to finish this thing, so we do at the start of August.
Here's a poster. Again, I had very little to do with this.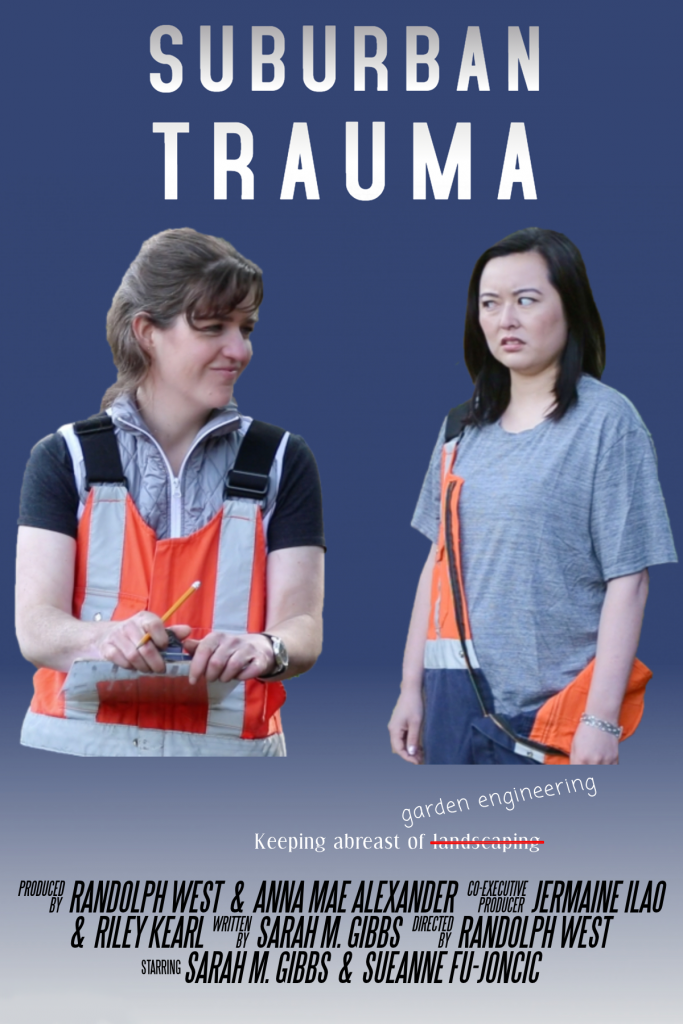 Here's the trailer for the film, using a template I found in iMovie.
https://www.youtube.com/watch?v=0bJ6Zd6zZ1c
The finished film is already uploaded to YouTube in a secret location, and it has been fully subtitled.
Stay tuned!